13-Yr-Old Girl Arrested In Japan For Posting Infinite Loop Code
11 Apr 2019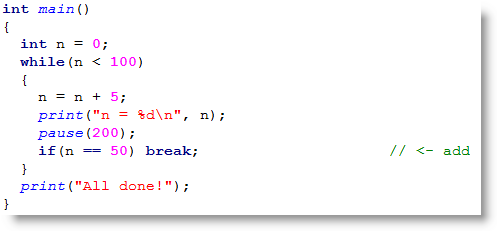 Japanese police have apparently arrested a 13-year-old girl for "copy-pasting" a link to an infinite loop code.
The teenager who studies in a junior high school in Kariya-shi, Aichi Prefecture, was arrested by the Hyogo Prefectural Police Department — because they found the girl guilty of posting an "unlawful program" on the internet.
The unlawful program in question is simply a JavaScript snippet which manipulates the alert popup to run infinitely and clicking on the malicious link could crash a user's application or system.
On finding the post which contained the link, Japanese police examined the logs and traced the girl. She is now under protective custody on the charges of "spreading electric record of unlawful instruction" since March 4.
On interrogation, the girl justified her actions by saying "if someone clicked (on the link) it would be fun."
In addition to this arrest, the police arrested two more suspects for posting the same link on different bulletin boards. Following which, the policemen raided the residences of a 39-year-old unemployed man from Yamaguchi Prefecture and a 47-year-old construction worker from Kagoshima Prefecture.
It is to be noted that the teenager and the other two men did not write the code themselves and the arrests were made just for posting it.
As soon as this news hit the internet, netizens took to Twitter to express their angered views on the same.
Some tech-savvy Twitteratis even offered to give a presentation on web browser and security to the Japanese Police to help them gain some knowledge.
While others decided to take a dig at the policemen from Japan.
Source: Fossbytes
Share this link:
https://www.antihack.me/blog/13yrold-girl-arrested-in-japan-for-posting-infinite-loop-code
next